University of Science & Technology Bannu
+92-928-633817-18
+92-928-633821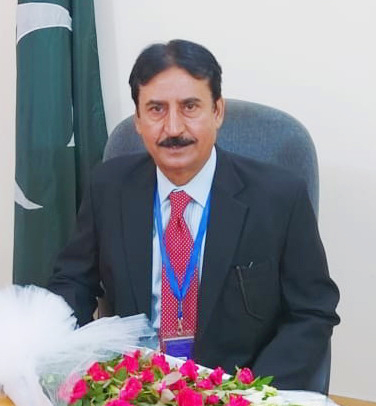 Prof. Dr. Khair uz Zaman
Being the 4th Vice-Chancellor of this University, it is a matter of great pride and consolation that the University has successfully entered into its 17th year of its age. I would fully utilize all my energies, experience and potentials to make this University a great seat of learning.

Most of the infrastructure of the University has been completed and it is my pleasure to express the achievements made by the University is really commendable and praiseworthy. It is a solid proof of the continuous hard work and resolve of the University's entire team and I do hope that they would continue their efforts to bring the University to national and international fame.

My focus would be on academic excellence and would try that the University may prove its distinction imparting quality education, learning, research and other academic activities. The University currently offers various on-campuses programmes through 07 Faculties in 20 various disciplines including two engineering programs, 08 Ph.D programmes plus offering M.Phil/MS programmes in 09 different fields. We would not halt here and would try to expand the sphere of academic activities by launching more new disciplines in emerging sciences.

I would try to launch various projects for facilitation of research and quality education, income generating schemes, and the award of scholarship to faculty for higher studies under the University Faculty Development Program, etc

Indeed, I am content and feel proud of my dedicated team members for their candid collaboration and support and also feel indebted to patronage of his Excellency , Shah Farman Khan, the Chancellor of UST Bannu/Governor of Khyber-Pakhtunkhwa for putting this University on the way of success.

May Allah (SWT) bestow upon us audacity and vision to make this University a grand place of learning and knowledge!